Dedicated to Quality
Cook Spring continues to uphold strong quality in all our products, services, and equipment. Abiding by international certifications and quality standards has allowed Cook Spring to receive numerous awards in the service industry. We can assure you that only the highest standards will be kept as we manufacture your products.
ISO 9001 certified
Cook Spring is a full service, ISO 9001 certified facility and we manufacture all products sold from start to finish. With the exception of plating, all processes are performed in-house under the supervision of our own qualified personnel including tooling, primary and all secondary operations. This allows us to give you exactly what you are looking for.
For standards users, customers and consumers, ISO means quality, confidence, trust, safety and many other positive values.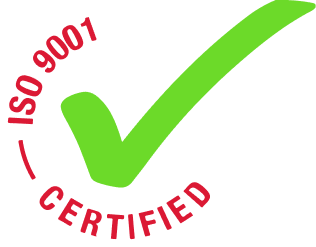 Manufacturing in a clean,
in-house controlled environment